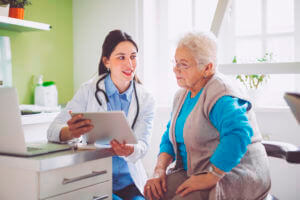 When it comes to your health and well-being, your primary care doctor is the one who is in charge of keeping tabs on your health history, medications, and susceptibilities due to your family's health history. Therefore, choosing the best primary care physician for you is a top priority.
Because this general practitioner will need to truly be a trusted confidante insofar as your personal health and wellness profile, it is best to consider several things when identifying a suitable doctor for you. Let's talk about some of the important factors to consider when choosing a primary care physician.
Get Trustworthy Referrals
Ask your most trusted family members and friends in the area about their experience with their past or current physicians. Receiving advice and recommendations from people you know will help you start your list of doctors who may match your preferences and your personality. It's also a great idea to check their reviews online to find out what their past or present patients have to say about them.
Ensure that the Physician Accepts Your Coverage
You will want to make sure that your primary care physician accepts coverage by your insurance plan. Keep in mind that many doctors are willing to accept various insurance plans; a doctor you're interested in investigating may not be on your insurance plan's list. If the doctor isn't on your plan's list, call the doctor's office and ask them if they accept your healthcare coverage.
Find a Physician Who Can Meet Your Needs
The different types of primary care physicians and their specializations are as follows:
Family doctors provide healthcare service for the whole family, regardless of age. They focus on a generalist approach; therefore, they can treat various health conditions. They can give you a referral to a specialist if you or a member of your family is exhibiting symptoms of a health condition that warrants further tests.
Internists are general practitioners for adults. Internal medicine physicians focus on the prevention, diagnosis, and management of diseases and injuries.
Pediatricians administer healthcare for children up to age 18. If a child is diagnosed with a chronic condition, the pediatrician may continue to see the child into adulthood for a continuum of care.
Consider Their Location
Make sure that the doctor's office is in a location that is convenient for you. If you are near your physician's office, you will be more likely to keep your schedule for your physicals and routine checkups.
Research the Physician's Credentials
Ensure that the physician has obtained certifications and education from reputable institutions. You can do this by contacting the doctor's office. The staff will be able to tell you where the doctor went to medical school and whether or not the physician is board-certified. The staff must be able to answer your questions, otherwise that may be a red flag.
Trust Your Instincts
Trust yourself when deciding whether a doctor is likely to be suitable for you. Be sure to research several doctors, and consider your gut feeling when choosing your primary care physician.
Here at Hudson MD Group, our medical team is here for you – and we want to earn your trust. We look forward to being your healthcare partner!